Get to know our Canadian Tourism College graduates and hear what they have to say about their experience.
---
Ethan Livingston
Flight Attendant Diploma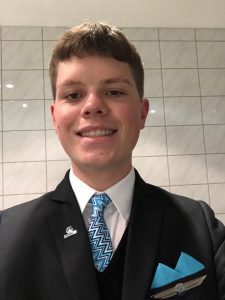 What was the most beneficial part of your training?
The amazing instructor who pushed me to be my best and expanded my knowledge of the aviation world.
Where are you working now?
As a Flight Attendant with Air Transat
How does working in your field compare to the training you received at CTC?
It was very similar just much more intense.
Tell us about your day to day work life
I am on call everyday for 12 hours so I could be called at anytime and be going anywhere in the world within the next 2 hours so it's very exciting and very adventures which I love and can't wait to spend my career life traveling and meeting new people, trying new food, seeing new things, etc.
How has CTC impacted your life?
It has impacted my life by allowing me to pursue my dream job. I met many people that'll be my friends for life and expanded my world a little more. It allowed me to be a part of something I love!