Get to know our Canadian Tourism College graduates and hear what they have to say about their experience.
---
ROQIA SAFDARI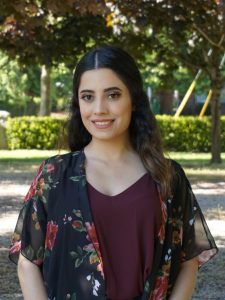 Why did you choose CTC?
I chose CTC wanting to be a flight attendant. I ended up learning a lot more about the industry and what it has to offer. As of right now my heart is settled on working for a hotel & my goal is to open my own boutique hotel one day.

What was the most beneficial part of your training?
The most beneficial part of the training is working with other students who are amazing and have a similar mindset as you. Everyone wants to be successful but in their own unique ways.

Where are you working now? How did CTC prepare you for this career?
As of right now I am working at Coast Hotel's head office. CTC helped by encouraging everyone to apply at many different places and find the areas that interests them well. CTC made sure everyone was happy and successful with every step of the way

What did you like about your instructor(s)?
The instructors are wonderful and I learned a lot of different things with each instructor. They made sure we knew everything clearly and they always looked out for our best interest and success.

Tell us a bit about your day to day work life
Being at Coast Hotels head office and working as a CRA agent is a very different customer service experience. You speak to different guests everyday and we are the first voice that the guest hears so we want to make sure they are happy and all their questions are answered. I work with hotel concepts and genesys which is owned by Amadeus, it is a different learning experience and new challenges every day, which I love. Having an amazing team at coast helps me reach my daily goals as well.

Would you recommend CTC to others? Why?

Yes, I would recommend CTC to others because the school will always look for your best interest and they make sure you are happy and successful along every step of the way.